Fact-checks & Fact Sheets
"When did fact checking and journalism go their separate ways?"
– Jon Stewart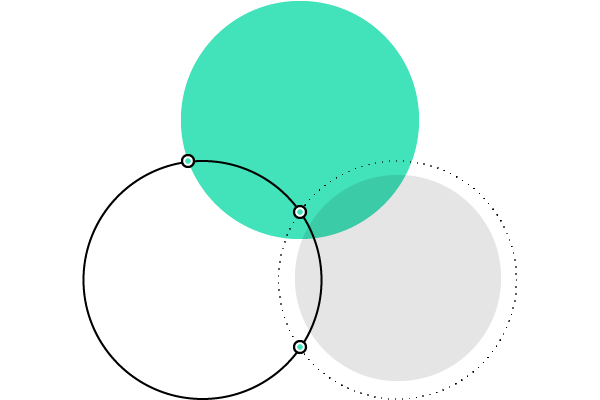 Un Fact-check ta un proseso di investigashon kaminda ta verifiká si un deskripshon òf ekspreshon den un publikashon ta kuadra ku realidat. E publikashon por ta un artíkulo / dokumento òf un grabashon oudiovisual ku a keda poné disponibel pa públiko sea atraves di medionan tradishonal òf social media. 
Un fact sheet ta normalmente un dokumento ku tur dato básiko disponibel pa públiko. Den komèrsio un fact sheet ta kontené tur informashon detayá di un produkto òf servisio.  Den periodismo responsabel un fact sheet ta un (sèt di) dokumento ku tur informashon básiko riba un tema, en partikular temanan ku ta keda tratá na televishon, radio i social media. Fact sheets ta keda produsí a base di e siguiente prosesonan:

Tur informashon ku keda aseptá komo "echo" ta presedé pa prosesonan intensivo di tèst i eksperimento i konsulta di nan respektivo resultadonan.

Ora e resultadonan di tèst i eksperimento keda registrá, esakinan ta keda analisá pa asina nos por saka (vários) konklushon.

Un konklushon no ta semper definitivo. Pa e motibu ei ta importante monitoriá si no tin un kambio den e echonan konosí pa aktualisá esakinan.
"The duty of journalists is to tell the truth. Journalism means you go back to the actual facts, you look at the documents, you discover what the record is, and you report it that way."
5W Press ta komprometé na informá su oudiensia a base di datonan i echonan verifikabel. Komo parti di e kompromiso aki nos ke aportá na kombatimentu di Fake News aktivamente ku fact-checks.
Tambe nos ta publiká regularmente Fact Sheets den kuadro di temanan ku ta den aktualidat. Fact Sheets ta instrumentonan indispensabel pa periodista, studiante, alumno i/òf interesadonan haña un bista mas realístiko i kompleto posibel di kualke tema den aktualidat.
Nos no ta solamente fact-check i debunk fake news ku ta plama via scoial media. Nos por siña bo tambe kon identifiká Fake News rápidamente.
Tips pa (fact-)check fake news
Tip 1 – Chèk e fuente mesora
E tip aki por spar bo basta tempu. E página Hoaxwijzer (orígen: Bèlgika) tin un lista ekstenso di tur fuente notorio pa nan reportahe sensashonal i/òf fake news. Ku un konsulta kòrtiku riba e página aki bo no ta pèrdè bo tempu lesando kos ku no ta kuadra.

Tip 2 – Rekonosé e señalnan
Ora bo ta sinti ku un título di un artíkulo òf un app ku bo a risibí ta trigger sensashon fuerte di miedu, tristesa, rabia i/òf (esun mas engañoso di tur!) plaser/satisfakshon, tin un posibilidat ku bo ta konsumiendo fake news. E preguntanan aki ta yuda determiná si bo tin posibel fake news bo dilanti.
Tip 3 – Tin fact-check kaba?
Nos a ripará ku mayoria fake news internashonal ku yega Kòrsou ya tin vários siman den sirkulashon promé ku nan alkansá social media na Kòrsou. Afortunadamente tin vários organisashon internashonal ku den mayoria kaso ya a investigá i verifiká e verasidat di e informenan aki.